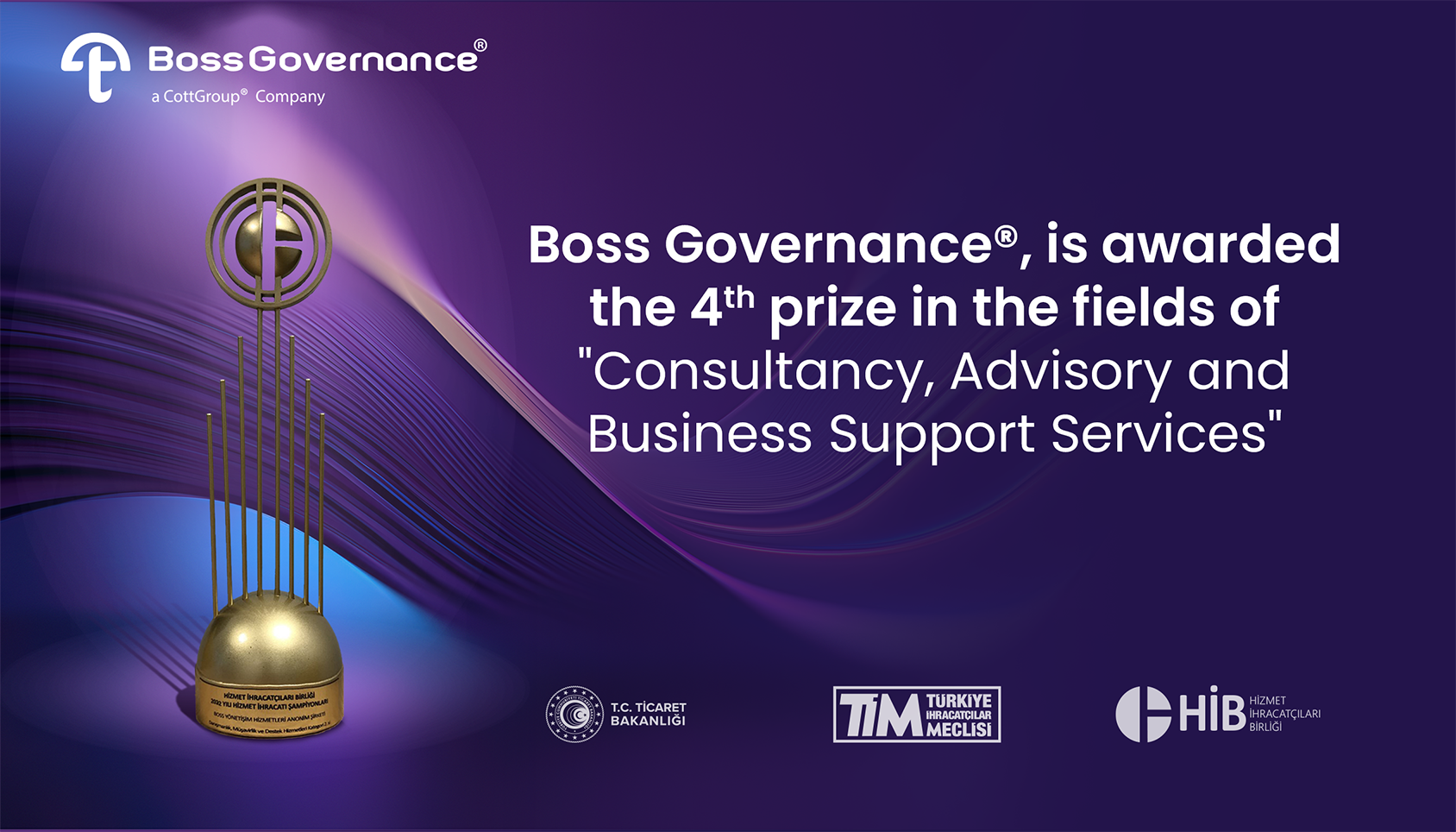 Boss Yönetişim Hizmetleri A.Ş., a member company of CottGroup®, won the 4th prize in the "Consultancy, Advisory and Support Services" category among 18 categories in the "Service Export Champions" award ceremony of 2022.
This award is an indication of our ability to adapt to the ever-changing business dynamics, to deliver the top-notch quality, and cutting-edge service models to our customers. As Boss Yönetişim Hizmetleri A.Ş., we are proud to assist our clients optimizing their business processes and boosting their organizational success with our high standards and business ethics.
This success reflects our unwavering commitment to our business, customer-oriented approach, and expert team.
We would like to express our heartfelt gratitude to our team members and all stakeholders for their unwavering support in winning this prestigious award.