CottGroup® - Boss Governance is "Ready for a Whole New World"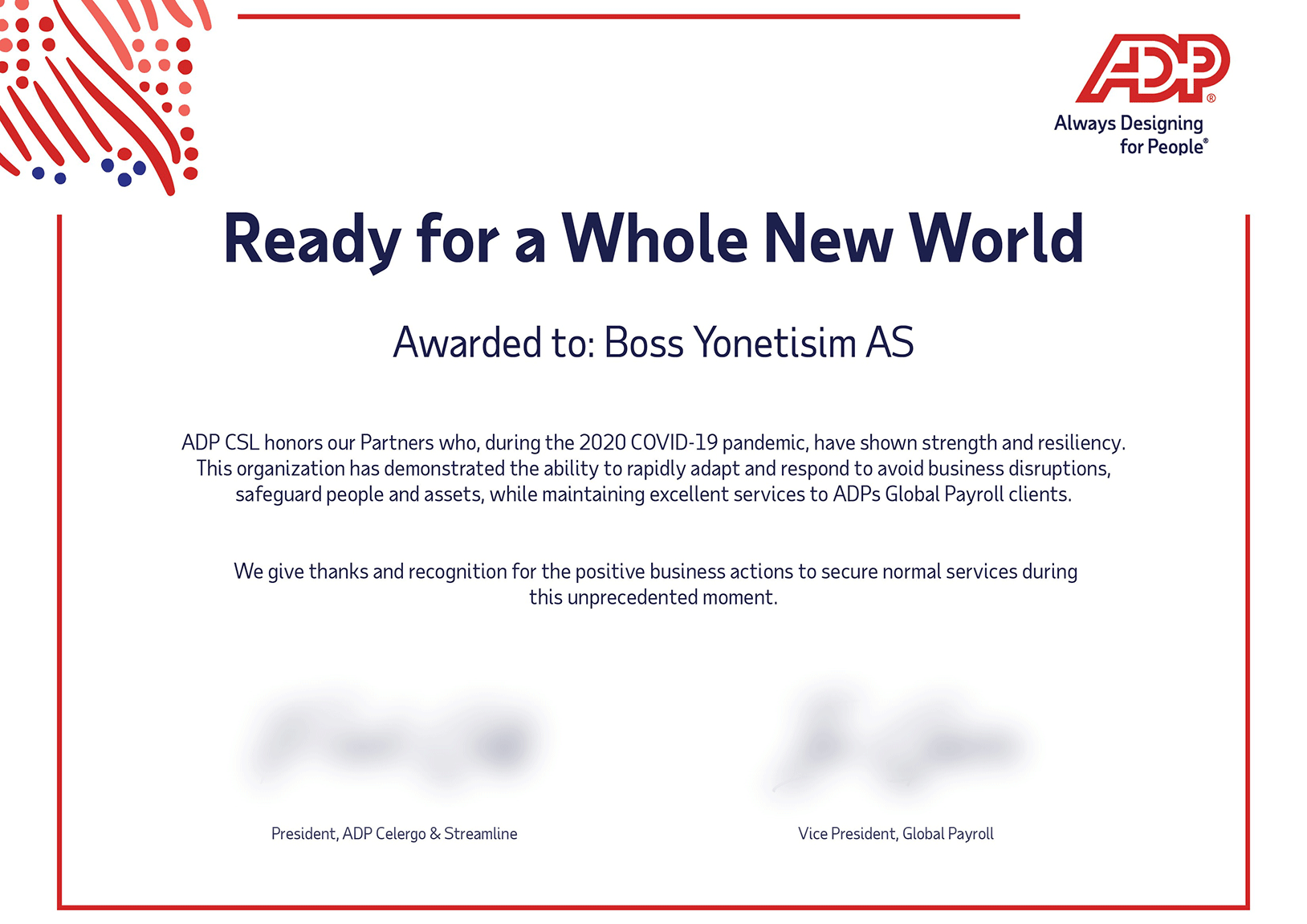 As Boss Governance, a CottGroup® member company and the local partner of ADP in Türkiye, we were recognized with an achievement certificate for maintaining our service excellence and business continuity during Covid-19 pandemic.
In these challenging and unexpected times where digitalization has become inevitable for professional life, we have all seen the positive outcome of our long-term investments in our technological infrastructure and our extensive studies to our service quality: As CottGroup®, we are ready for the "new normal".
As we leave the year 2020 behind, a year where we have all experienced various types of "new", we will keep working with the same spirit to step into many successes together in 2021.
We sincerely thank all our employees along with our clients and business partners who have contributed to our success.