Boss Governance Continues to Rise in Bilişim 500 Lists with Its Outstanding Performance and High-Quality Services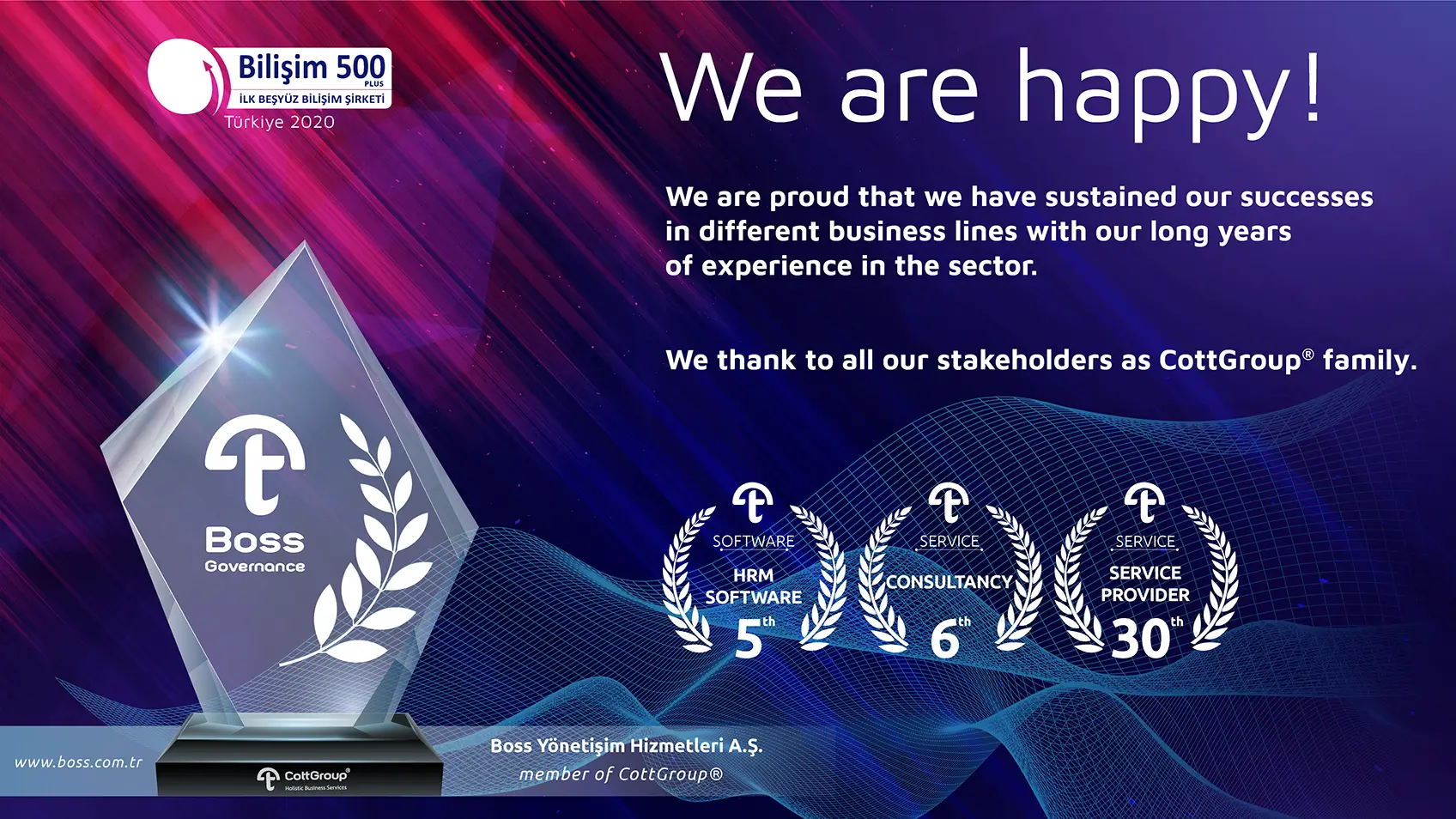 We are very proud of the achievements of our flagship company Boss Governance, and Informasoft®, from our software product family, in different categories in Bilişim 500 list.
With our long years of experience in the sector, our holistic service approach, along with our constantly renewed technological infrastructure and our expert teams, we continue to our successes having received the following rankings in Bilişim 500 lists for 2020:
6th among the Consultancy Service Providers in Türkiye,
5th among the Human Resources Management Software Developers in Türkiye,
228th in the first 500 Technology Companies (according to sales income numbers),
98th among the Software Providers in Türkiye,
82nd among the Providers in Türkiye,
30th among the Service Providers in Türkiye.
Thanks to the kind interest of leading multinational organizations, which are on the Fortune - Global 500 list, in the services we provide, and their trust in the Online Human Resources Management System, Informasoft®, we have succeeded in being the preferred in the sector.
BT Haber Group of Companies President Murat Göçe, T.R. Deputy Minister of Transport and Infrastructure, Dr. Omer Fatih Sayan, T.R. President of the Presidential Digital Transformation Office, Dr. Ali Taha Koç and KoçSistem General Manager Mehmet Ali Akarca took place with their speeches at the award ceremony held online on Wednesday, September 8, 2021.
We will continue to follow sectoral trends and rise among the best brands of our country by producing holistic solutions for the digital future of our customers and stakeholders who have trusted us until today.
We would like to thank all our customers and business partners, especially our employees, who have great contributions to this position with their trust.