16 May 2023
What is HR Software? What to Consider When Choosing HR Software?

Human Resources software is a digital solution developed to manage and optimize an organization's daily human resources processes and overall HR goals. HR software makes it possible for HR employees and managers to use their time and resources more productively and to focus on their goals for the future.
HR software technology has come a long way since computers were first used to manage human capital data in the 1970s. HR systems became more commonplace for corporate companies in the 1980s, and the development of web-based software in the 1990s ushered in a new era of HR software. Today, with the acceleration of digital transformation efforts, HR Systems are capable of being highly customized according to the needs, goals and budgets of an organization by easily integrating with other data management programs with cloud-based (In Turkish), self-service structures.
What are the Advantages of Using Human Resources Software?
The benefits of Human Resources software vary greatly depending on the type of software, technology, integration capability and the characteristics of the company. Some of the main advantages of a software solution that covers all HR processes are as follows:
Payroll Management

Payroll management is an important area that plays a role in the financial stability and sustainable success of organizations. Failure to manage the payroll process accurately and consistently can lead to reputational damage for organizations and demotivation for employees. With the development of technology, payroll systems have started to develop in a way that facilitates the payroll calculation experience, minimizes the risk of error and includes superior technologies, as they have to keep up with the working principles and models of HR processes. While payroll processes have become increasingly complex with new business models such as hybrid working, flexible working and frequently changing legislation, high-tech software has made payroll management easier, saving time and cost.

Self Service Applications

Self-service applications enable employees to participate in human resources processes online. They allow employees to participate in processes such as viewing payroll, requesting leave, performance evaluation and time tracking, while saving time and costs for businesses. Self-service applications also help improve communication between employees and management, increasing autonomy within the organization. In addition, it also increases employee satisfaction and loyalty as it gives employees more control over HR processes related to them.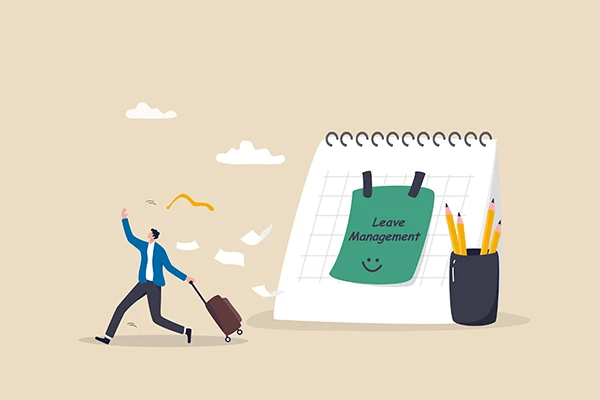 Leave Management

The fact that Human Resources departments try to manage employees' overtime and leave management without online systems makes it difficult to track overlapping and previously used leaves. Managing different shifts is a complex process, especially for organizations with multiple workplaces. Keeping track of employees' shifts, overtime, overtime, absences such as leave and illness in the fastest way is one of the basic functions of Human Resources software and provides great convenience to HR units. With leave management, administrative, excuse and annual leave request and approval relationship is established between system users and managers and this process is managed online.
Performance Management

Human resources software provides many benefits to organizations with performance management systems. First, it provides a structured approach to employee development, allowing clear and measurable performance goals to be set and monitored. This increases employee engagement and motivation as employees can clearly see how their work contributes to the organization's goals. By using a performance management system, managers can provide regular feedback to team members, address areas in need of improvement and measure effective performance. Performance management systems can help foster a culture of continuous improvement, which leads to increased productivity and overall success for the organization.
In addition, performance management systems can help identify high-performing employees as well as those who need additional support or training. By having a centralized system for tracking employee performance, organizations can make informed decisions about promotions, career development and training opportunities. Overall, implementing a performance management system in human resources software allows for increased productivity with employee satisfaction and improvement for the organization as a whole.
What to Consider When Choosing HR Software?
While consumers are essential for a company to survive in the competitive job market, it is the talent hired by an organization that keeps it running efficiently. In order to properly manage human capital, there are certain tools that are necessary, and human resources software is one of the most important of these tools. From nurturing a high-caliber and competent workforce to managing existing resources to ensure that employees contribute in the long run, the HR function has many tasks. Coping with all these tasks is only possible with an effective HR software. If HR is carried out through traditional HR activities, more time has to be spent on operational tasks rather than contributing strategically to the management of human resources. Therefore, investing in HR software will help your HR team to organize their efforts.
When making the decision to choose the right human resources software for your business, it is important to consider various factors that will affect the functionality and overall value of the software. Here are some points to keep in mind when choosing HR software:
Integration Capability

One of the most important issues to consider when choosing HR software is integration (In Turkish) capability. Integration allows organizations to seamlessly connect different systems and applications, sharing and communicating data across different platforms. Today, organizations use accounting, project management systems or CRM in their business processes. Therefore, it is important that HR software can seamlessly integrate with these systems to avoid any data inconsistencies or errors. The ability to integrate will help streamline processes, save time and costs, and reduce administrative work.

User Friendly Interface

When choosing HR software, it is important to consider a user-friendly interface. A cluttered interface can lead to errors, inconsistencies and incorrect data entry, which can have significant consequences for HR decision-making. On the other hand, a user-friendly interface can increase efficiency, accuracy and employee engagement as it allows users to easily access the features and functions they need and complete their tasks quickly and effectively. With a simple and intuitive interface, HR software helps foster a self-service culture, empowering employees to take charge of their HR-related activities and reducing the workload of HR professionals. It also enables managers to access and analyze HR data more efficiently, enabling them to make data-driven decisions that align with the organization's goals and objectives.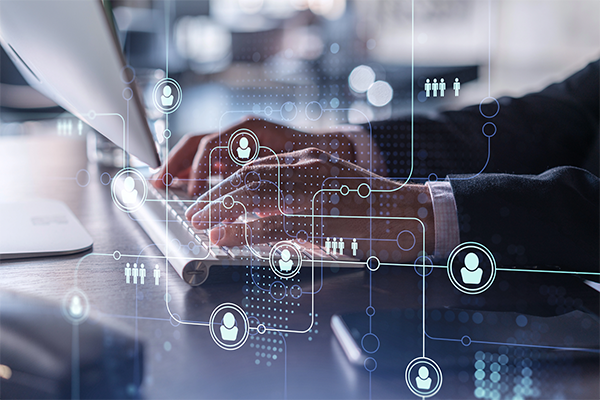 Data Analytics

HR data analyticsis another important consideration. HR software should provide real-time, actionable insights into data such as employee turnover, employee performance and employee engagement. Analytics can help HR professionals identify trends and patterns in employee data, enabling them to make informed decisions, identify areas for improvement, and develop new strategies for workforce retention.

Privacy and Security

In today's age of advanced technology, HR data, which must be highly confidential and secure, is protected by Human Resources Software.
Protection of Personal Data is made possible by measures to be taken against cyber threats, the speed and backup facilities provided on the internet, and the use of self-service applications that provide higher privacy and security. HR Software should have effective security features such as multi-factor authentication, encryption and regular backups. The software provider should also have a comprehensive privacy and security policy and provide regular security updates.
Expert Support

One of the key considerations when choosing HR software is that the software provider should provide professional expert support. The software provider should offer effective support with open communication and quick resolution of issues. It should have a dedicated support team available 24/7 to help users with questions or concerns. In addition, the software provider should have a knowledge base, training videos and other resources to help users get the most out of the software.
Secure Your HR Processes with Informasoft® and Bordromat®!
With Informasoft® Human Resources Management System, one of our high-tech HR software, you can accelerate your HR processes by utilizing more than 30 modules and features such as record management, time tracking, leave management, performance management. In addition, with Bordromat® Payroll Process Management System, you can easily carry out payroll preparation, calculation, preparation of declarations, preparation of bank payment lists, payroll closing and all processes specific to you.
Should you have any queries or need further details, please contact us.