New Arrangements Regarding Missing Day Declaration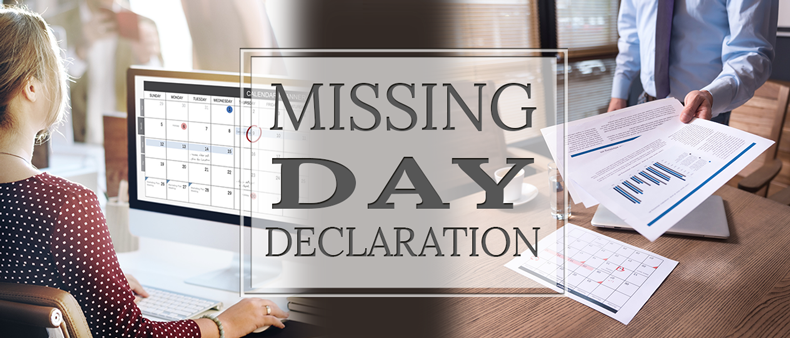 With the Regulation published in the Official Gazette dated 05.12.2017, significant amendments have been made to the Regulation on Social Security Transactions. The provisions of said Regulation will enter into force as of 01.01.2018.
It was sufficient for the public offices, workplaces which conduct business by drawing up collective labor agreements, as well as private sector companies in respect of the months in which 10 or more insured employees are employed, to state the reasons of the missing days on the monthly premium and service declarations, without the requirement of submitting a separate missing day declaration. By virtue of said Regulation, amendments have been made in respect of the declarations to be made by the workplaces employing less than 10 insured employees.
The standard templates of the missing day declaration forms have been amended and it has been decided that the documents to be submitted to the Institution are to be as specified below.
The paid leave forms and similar documents which form the basis of the missing day must strictly bear the signatures of both the employer and the employee. Previously, the signatures of both parties on the documents were not sought.
Copy of part-time service agreements,
Timesheet bearing the signature of the insured employee,
Documents related to the absence (witness statement letter)
In the event that the service agreement is terminated, the document evidencing that the employee is not employed on the date in question,
The documents to be submitted upon the request of the relevant SSI Directorates are as follows:
Health report obtained from health institutions evidencing that the employee is on rest leave,
In the event that the insured employee has received disciplinary penalty, document regarding the execution of the penalty,
Evidencing documents in case of events of detention or arrest,
Documents evidencing the receipt of short-term employment payments and part-time employment payments,
A copy of the agreements printed out from İSG Katip system,
In case of suspension or interruption of activities due to strikes, lockouts, natural disasters or conditions that affect the general life adversely, all documents received from official authorities should be maintained by the Employer to be submitted upon the request of the SSI.
As a result, although it is still sufficient for the employers who employ 10 or more employees to state the reasons of the missing days on the monthly premium and service documents, an obligation has been introduced for the employers to maintain all the above-mentioned documents in order to be submitted upon the request of the Institute. Furthermore, if the additional documents requested by the Institute cannot be provided, an administrative fine corresponding to half of the monthly minimum wage shall be imposed per the number of insured employees recorded on each additional declaration, provided that the amount of such fine shall not exceed twice the monthly minimum wage.