Due Date for Second Installment of Annual Income Tax is 31.07.2020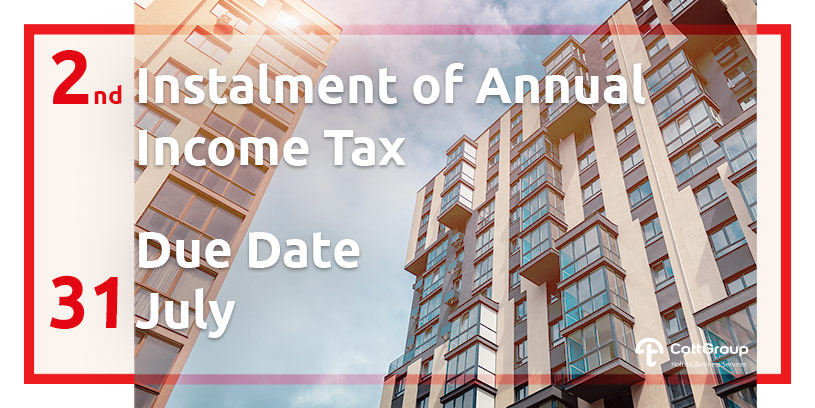 The income generated from renting commodity and rights, which are indicated in the 70th Article of the Income Tax Law, is defined as "estate capital revenue" and these revenues are subject to income tax under certain circumstances.
The income tax calculated over the income tax declarations regarding the rent revenues in 2019 are paid in two equal installments in March and July of 2020.
The second installment shall be paid until 31 July 2020.
Taxes Could Be Paid
Over the directorate's website www.gib.gov.tr (Interactive Tax Office and GİB Mobile application);
- Via credit cards of the contracted banks,
- Via bank cards or bank accounts of the contracted banks,
- Via credit cards, bank cards, and other payment methods of abroad banks,
From the contracted banks';
- Branches,
- Alternative payment channels (Online Banking, Telephone Banking, Mobile Banking etc.),
For detailed information, please contact your customer representative.