Amendment on the Customs Tax Exemption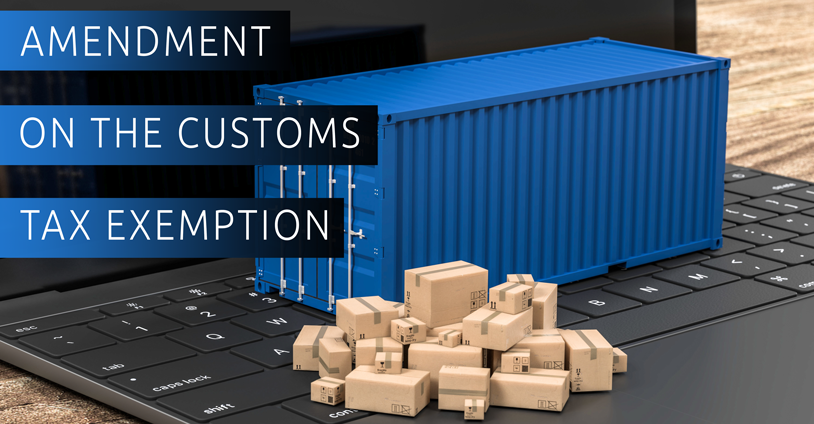 There have been some amendments made on the customs tax implementation with the 4458 numbered Decree on Amending the Decree on Implementation of Some Articles of the Customs Law (the "Decree") which is published on 15.05.2019 dated and 30775 numbered Official Gazette.
As a result of the amendments, the customs exemption which is implied for goods of which costs do not exceed 22 Euro per good, for an individual resides customs zone in Türkiye, is annulled. There is no alteration made for the printed publications or such books for personal use that do not exceed 150 Euro per a post.
While the exemption was about one cellphone for two calendar year previously, from now on one cellphone can be bought within three calendar years with the provision of using the cellphone in the passenger's own phone line registered to the ID.
The related Decree shall enter into force as of 30.05.2019.
You may reach the related Presidential Decree here.