İKYZ 15 Human Resources From Information to Transformation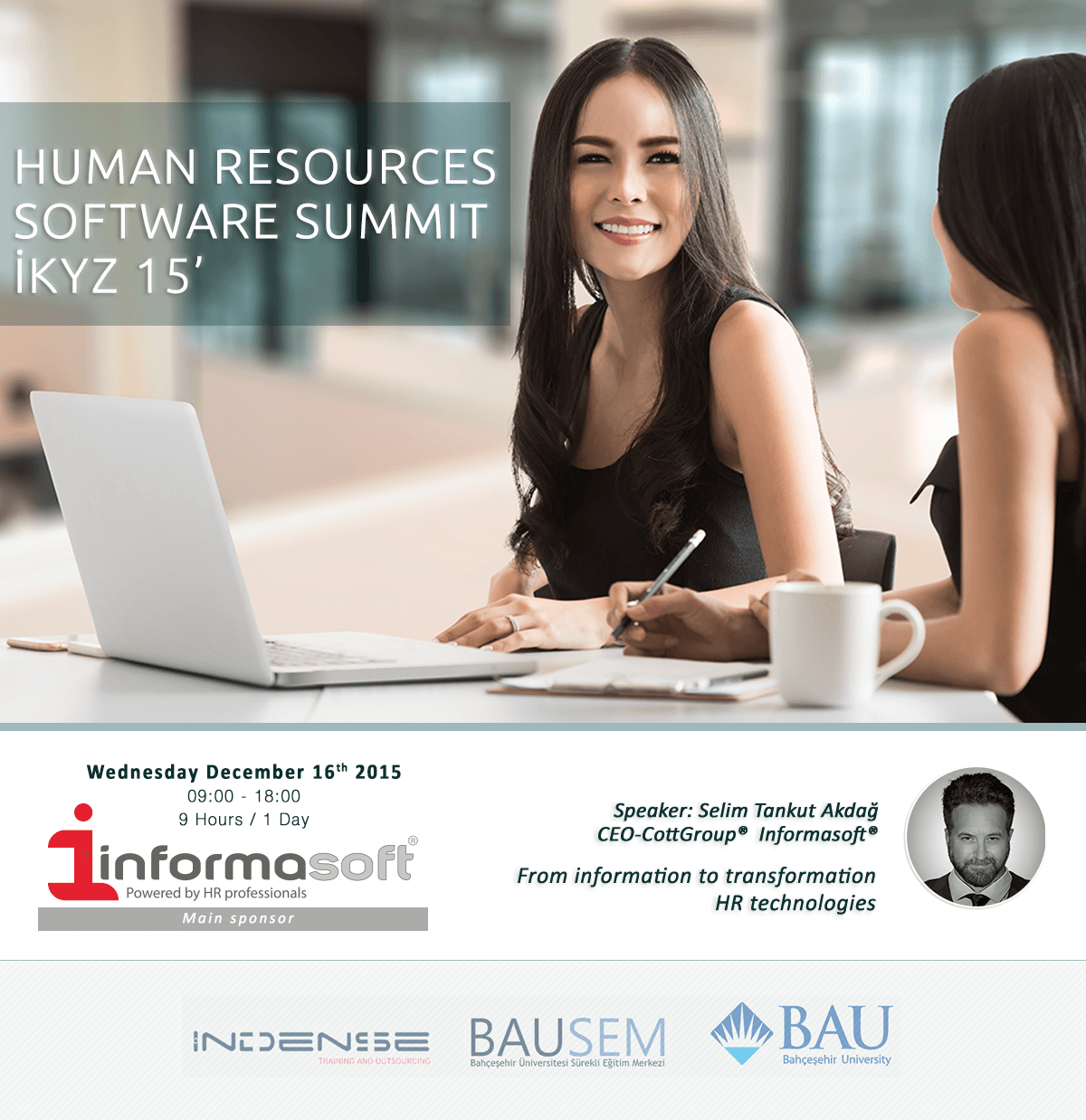 We will be delighted to see you at our stand at IKYZ 15 sponsored by Informasoft® where human resources and software sectors will forgather at Bahcesehir University on December 16th. An indispensable part of the technological transformation of your business is structuring Human Resources Management Systems parallel with modern technology. Informasoft® offers infinite benefits and unique high-tech features for your organization by centralizing all of the information you need for you business. Our software supported as "top priority informatics" by TÜBİTAK is an ecosystem that is far ahead of its global congeners.
According to Forbes Magazine, the investment companies from human resources industry made in technology reached 14 billion US Dollars last year. We would kindly invite you to the speech "Human Resources Technologies from Information to Transformation & Human Resources Digital Transformation with Productivity Increment" at 11 am delivered by CottGroup® - Informasoft® CEO, Selim Tankut Akdağ, during the second session.
We, as "Informasoft® Powered by HR Professionals", will be looking forward to seeing you at the entrance of Bahcesehir University Fazil Say Sahnesi Event Room to have a different type of human resources experience.