CottGroup® Balıkesir University International Logistic and Commerce Day Main Sponsor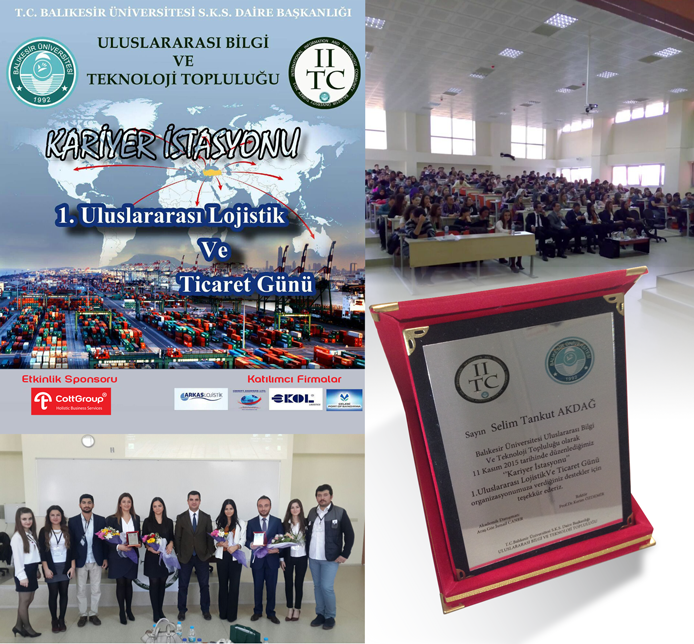 In the event organized by the International Information Student Community of Balıkesir Üniversity, the emphasis of discussion was the strength of the relationship between international trade and logistics even though the two are interpreted as different processes. Besides the speeches regarding the modern applications, attending spokesmen of the event made suggesting statements for the University students, who intend to build up their careers in this field, to improve their logistic oriented educations with applicable regulations and customs and insurance processes.
We wish success to the contributing representatives of International Information and Technology Group in their career path.