Boss Governance is Awarded the 3rd Prize by the Service Exporters' Association (HİB)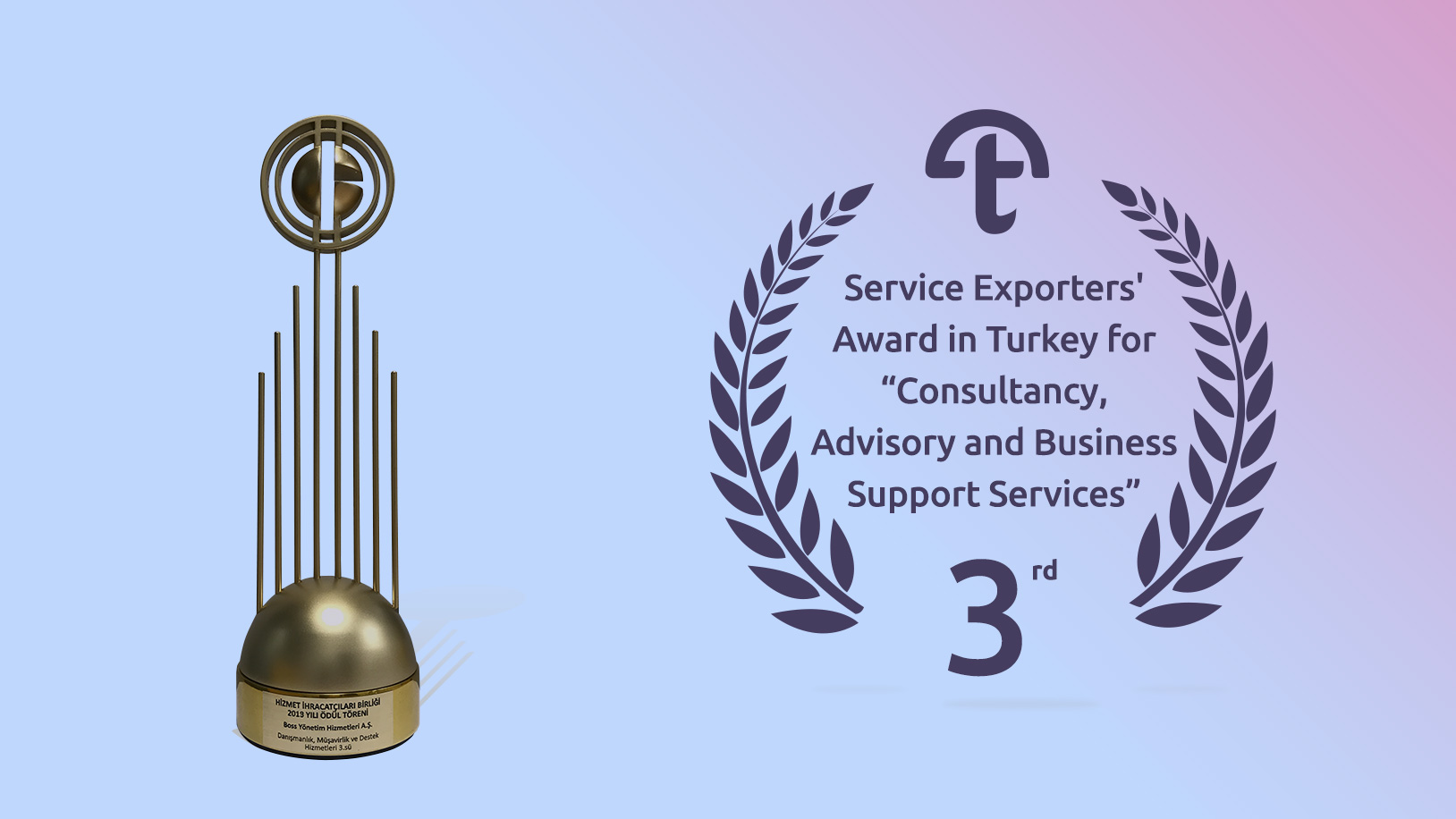 Boss Governance (Boss Yönetişim Hizmetleri A.Ş.) one of our member companies and the flagship company of CottGroup®, is awarded the 3rd prize in the fields of "Consultancy, Advisory and Business Support Services" among the companies awarded in 18 categories of service export. The list of 54 companies in the top three was announced on the website of the Service Exporters' Association (HİB) on Sunday, December 20, 2020.
Boss Governance is Ranked the 3rd Company in Turkey For Service Export
We are happy to be one of the top three firms in Turkey once again in 2019 with the highest degree of service export in the fields of consultancy, advisory and business support services where we are honored with a prize for our efforts. We sincerely thank all our employees along with our clients and business partners who have taken us to the top rows with their contributions to our success story.
Please click here to access the full list of awarded companies (The link is in Turkish).