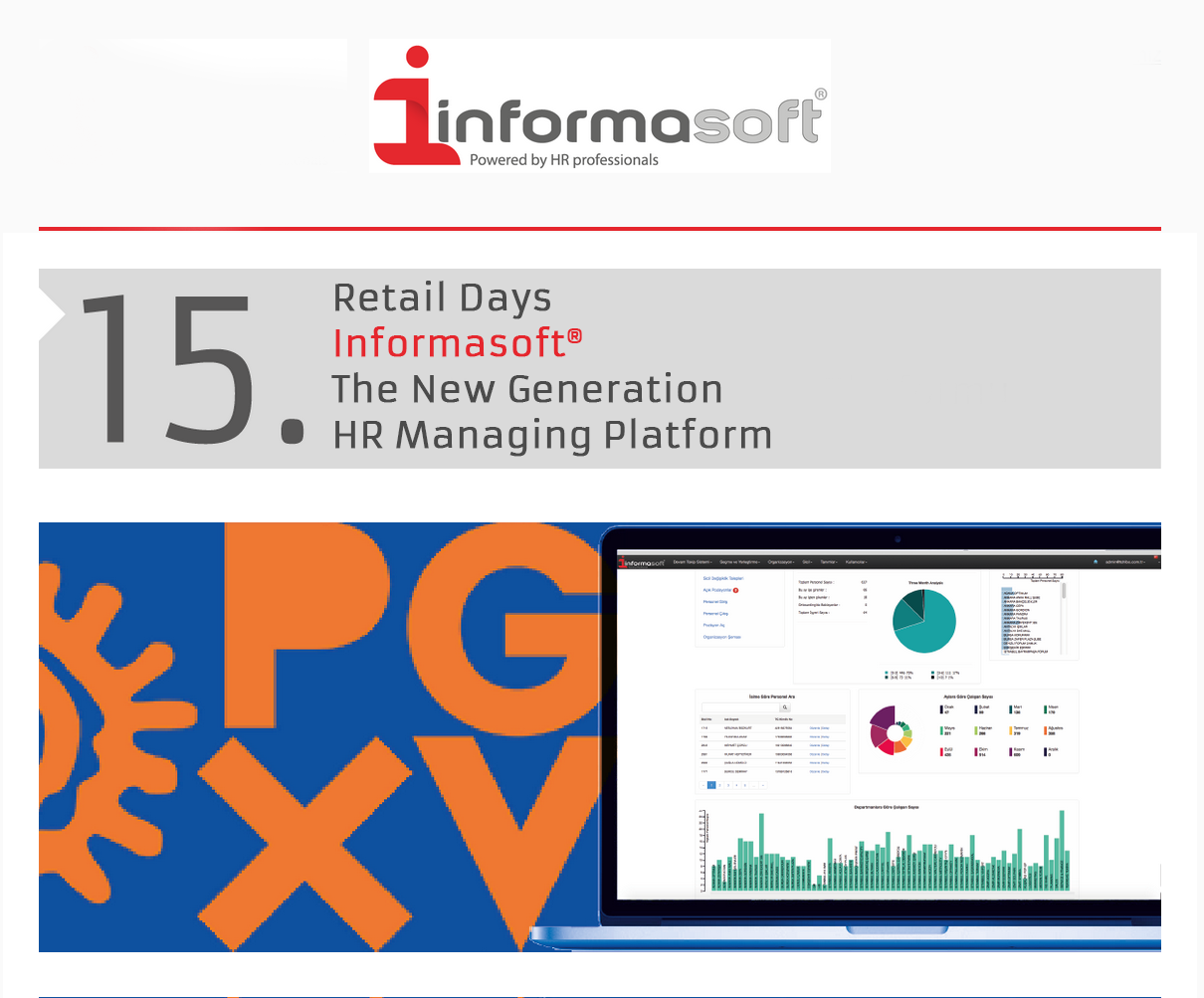 We welcome you to our fair stand in the 15th event of Retail Days to take place in İstanbul Lütfi Kırdar – ICEC on November 25 and 26.
Explore the New Generation HR Management System
One essential component of the technological transformation in your business is the configuration of Human Resources Management System in accordance with the contemporary technology. With its unique hi-tech features, Informasoft® offers you infinite benefits of centralizing the information that your organization needs. The system supported by TUBITAK as "priviliged in informatics field" is an ecosystem with features far beyond the features of similar global products.
Visit us at our stand number 114 and get introduced to Informasoft®