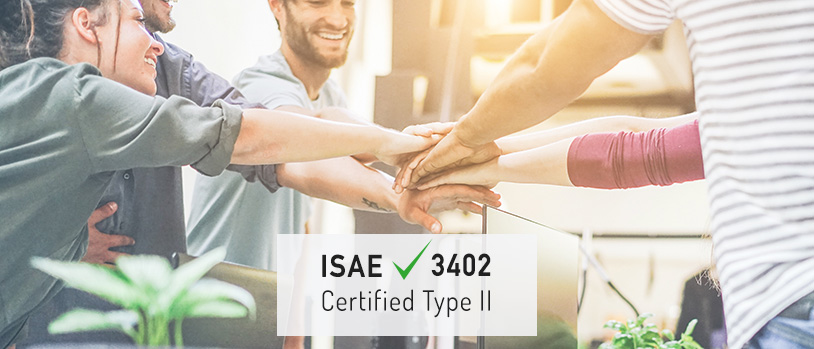 CottGroup® member companies earned ISAE 3402 Type II certification, referred to as GDS 3402 according to the Turkish Standards (formerly known as SAS 70) as per to the audits held by PKF International.
The ISAE 3402 Type II certification guarantees that the service vendor offers its services and operates according to the quality standards and security measures with international standards.
What is ISAE 3402 Standard?
This standard is a proof measure, showing the service vendor has implemented highest level of control mechanisms implemented to the services being rendered, along with having these services optimized and continuous under any circumstance. An independent auditor agency holds extended analysis and reporting to assure that the mechanisms implemented are accurate and are rightly practiced.
The Audit Report for ISA 3402 contains high degree of information on security and confidentiality along with granting safe guards on data access, security levels, physical access controls, infrastructure and preventive measures on breach and technical attacks; to the parties. Thus, the Report justifies the vendor has met the required and expected standards on business flows and security layers.
CottGroup® holds its both local and global clients and business partners sensitive - critical data within its systems. Therefore, due to the nature of the business processes and having sensitive data in possession, CottGroup® is regularly audited by its clients, business partners, financial and insurance institutions. As per to the outcomes of these regular audits, the infrastructure and security systems are constantly being developed and improved.
ISAE 3402 Type II Report can be acknowledged as a handbook which facilitates easier and safer ways to access information regarding the audit processes.