11 Golden Rules For Productive Meetings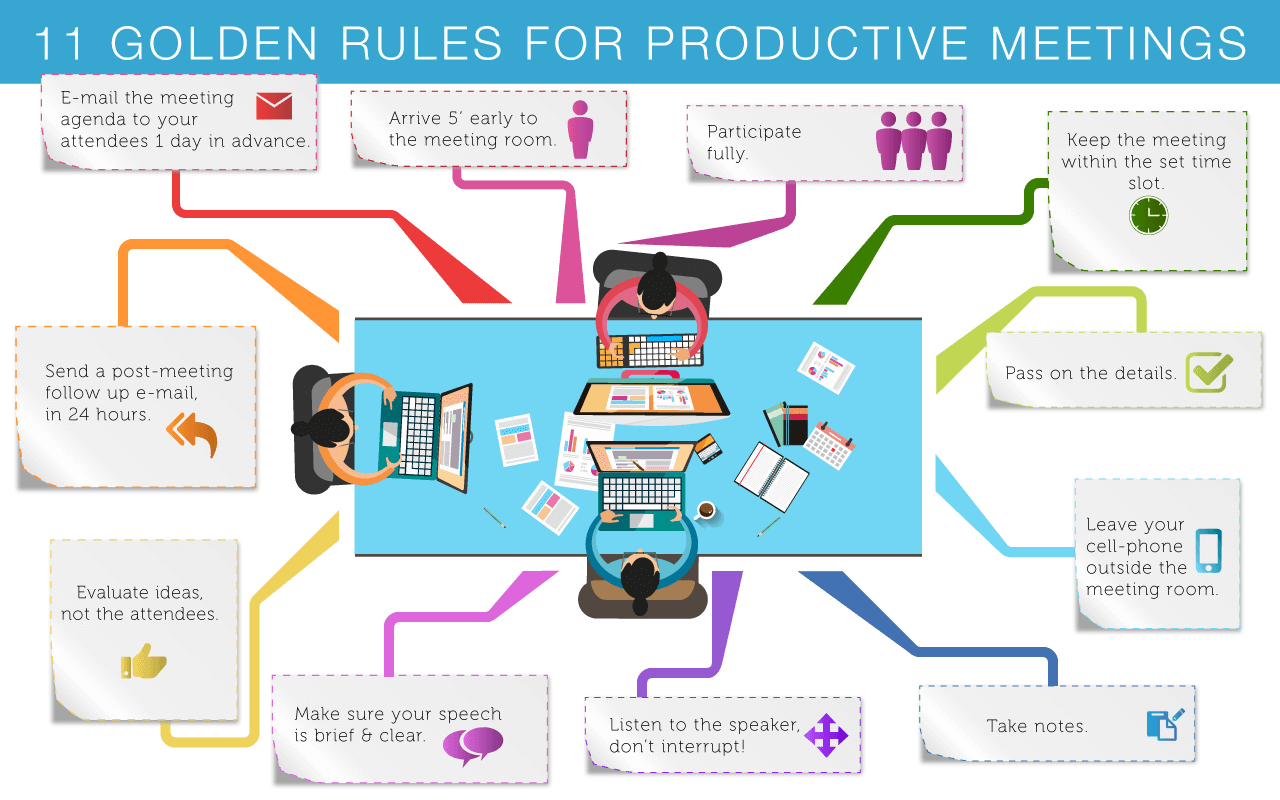 11 Golden Rules For Productive Meetings
E-mail the meeting agenda to your attendees 1 day in advance.
Arrive 5' early to the meeting room.
Participate fully.
Keep the meeting within the set time slot.
Pass on the details.
Leave your cell-phone outside the meeting room.
Take notes.
Listen to the speaker, don't interrupt!
Make sure your speech is brief & clear.
Evaluate ideas, not the attendees.
Send a post-meeting follow up e-mail, in 24 hours.